Wyoming has been wonderful this summer, but here in the high plains of Laramie there are signs of fall in the air. Actually, the sign was on the ground this morning. On my way to my rebounder in the backyard of the apartment building there were frost-rimmed leaves on some of the broad leafed plants in the lawn. It was a pretty sight, but somewhat chilling, in a double sense. Like a true snowbird, my thoughts turned to escape for when the truly cold weather arrives, along with the snow and ice. Of course, Laramie is fairly high in elevation, over 7000 feet, so the rest of the state, and Story in particular, probably won't see frost for another 3 or 4 weeks.
The summer has been busy with handyman work and maintenance tasks. There were numerous small tasks to complete on my sister Sylvia's rental properties in Sheridan to get them ready for external painting and new renters. There was repair work to be done on my RV parked on my property in Story. My car needed new tires after the long road trip to Arizona and New Mexico. Also, my friend Janell in Laramie had several remodeling, repair, and cleaning tasks that could use my help. My telescope system needed some attention, too.
It all started when my music instructor invited me to present my final composition to him and a fellow student in early May. Leaving Laramie that morning (the 11th) gave me just enough time to drive to Sheridan, although it turns out the meeting was one half hour later than expected, and the other student didn't show up (spaced it out, he said later). After my presentation, which a few onlookers from another class watched along with the instructor, Chris Erickson, another class presented their music technology capstone projects, and the instructor for that class invited me to stay and evaluate the presentations. That was fun, as there were some interesting ideas for recording engineering, band promotion, and recording educational videos. The last project was closest to my current interests, as that is one of my goals for the observatory and data collection that has become so important to me.
Ever since my sister Shirley had told me a few weeks before about the tree trunk that had fallen on my RV roof, visions of a crumpled roof had occupied my imagination. Upon returning to Story the RV looked remarkably good from the outside, considering the size of the trunk that had broken off a dead pine tree next to the RV and had fallen perhaps 20 feet before impact. Inside was a different story, though. Water had seeped in despite Shirley and Jim's efforts to patch the roof, and many items on my drafting board and underneath on the breakfast nook seating area were saturated. That included many of my music books (boo-hoo). There was nothing to do but haul out the wet and moldy stuff and dump it on the rock pile beside my front door. (Remember, my place in Story is still a construction site, with big excavation pits and thousands of cobblestones piled in various places.)
Even my old digital camera (Sony CyberShot) got soaked. Luck was with me, though, as it still powered up and worked once allowed to dry out. Funny, that camera would have been handy for my trip to Arizona, since my cell phone camera pictures only look good on a small screen or in a website blog (like this one). In my rush to leave Story in January, that camera among other items got left behind. Oh, well.
It took several days to unpack and acclimate myself to Story again. Of course one of my first destinations was the Public Library, where everyone greeted me after my winter absence. It was good to ride my bicycle up the Fish Hatchery Road again, and resume my schedule of spending Sunday afternoons with my sister Shirley. We also took another quick day trip together, along with her husband Jim, to Bozeman Montana for a memorial gathering dedicated to my late Aunt Nora. That was a pleasant drive in the spring greenery and it was fun to meet some of my cousins and aunts again, having seen them perhaps nine months earlier at the Jenkins-Allen family reunion in Buffalo the summer before.
Work commenced on my sister Sylvia's rental properties in Sheridan, and both my pickup and car provided transportation for the 18 mile commute from my place in Story. The truck started right up after sitting for over 9 months, thanks to my having it hooked up to a battery maintainer all winter (along with the Volkswagen Rabbit parked next to it). After many interesting conversations with Erin Adams, the property manager for Sylvia's rentals, we got the house and apartment buildings ready for the painter, who started his crew on the job in early June. My role was just to provide support, since Erin was handling the contract. We provided feedback to the roofers that were repairing some of the siding that was damaged due to splashback from dormer and porch roofs, and evaluated the new roofing on the apartment. Everything was on track and proceeded smoothly.
Sylvia arrived for a short visit in late June and we had several long visits, which helped us clarify our feelings about the apartment renovation job that was now complete. Sylvia validated all my hard work on that project by saying she thought it was money well spent, and it was best to do things the right way. She seemed in good health after her three year teaching adventure in Saudi Arabia, and was glad to be done with that and was looking forward to retirement. Of course, there were new concerns associated with making that transition, not the least of which was how she would adjust to a reduced income.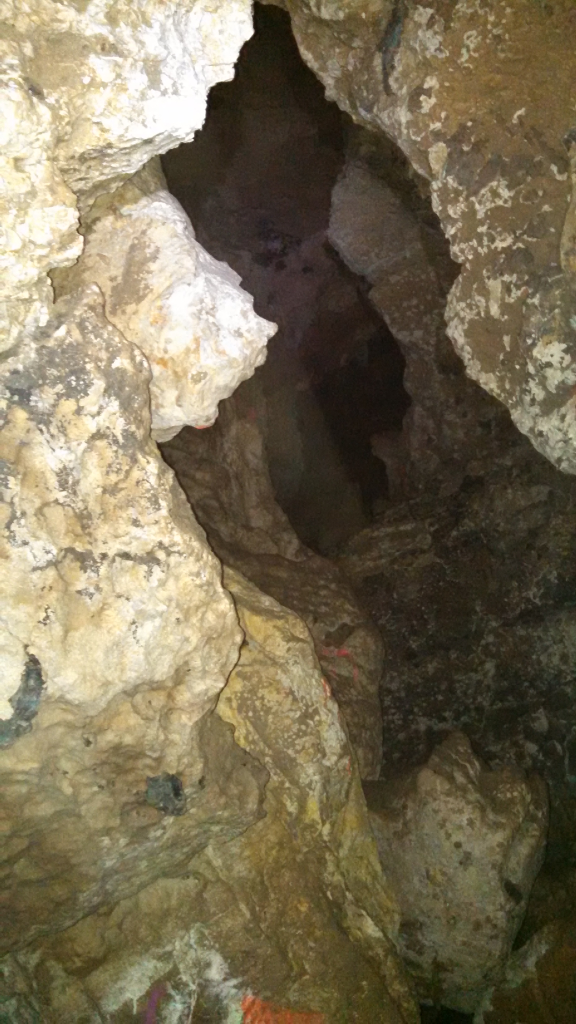 My promise to return to Laramie kept being put off for various reasons. The discovery that my astronomy camera didn't work when testing the new observatory control computer my son Jason built for me, way back in May before returning to Story, required me to send it back to the manufacturer for repair. It turned out to be a fried component in the USB circuit, probably caused by a bad ground connection. It must have been disconnected improperly in April when the system was being disassembled, as it worked fine during the last observing run. Of course, the manufacturer said that wouldn't have happened with the supplied power supply. Having rigged up my own power system from my batteries, there was no room to argue and it cost $300 to get it fixed, plus the $60 to ship it out to Missouri and another $35 to ship it back. So my attempt to save power by eliminating the inverter and using buck converters to obtain the proper voltages cost me almost $400 in the end. That was lesson number one in the School of Hard Knocks.
The other lesson turned out to be the tires on my car. They had been making noise for several years, ever since my starting to use it to haul my tools into Sheridan for the apartment renovation job, but the tire store said they couldn't detect any abnormal wear and thought the noise was coming from a bent wheel. That didn't sound too serious and my plan was to drive the car with the existing wheels until the tires needed to be replaced, and then buy new wheels and tires simultaneously. Well, that day came on the last day of the apartment job, just before my anticipated return to Laramie. Coming up Tunnel Hill not more than a half mile from my driveway the car started vibrating, and turning into my driveway a quick look confirmed that the left rear tire was flat and ruined from driving on it.
Upon closer inspection of the wheels and tires, after purchasing a floor jack to lift the car safely, showed both rear tires were completely worn out, with the steel belts showing on the inside edges. Evidently my loading the car down with tools and telescope gear took its toll on the tires. The extra weight must have changed the camber on the axles to splay the wheels outward on the bottom, causing the insides of the tires to wear prematurely. No way will that happen to my new tires! From now on the car will only haul people and their luggage, and not be handled like a lumber wagon.
It turned out that my new wheels and tires, ordered online from Discount Tire Direct (a set of luscious Vox Torino aluminum wheels and Pirelli P4 FourSeasons Plus tires) were delayed, plus the centering rings they sent were the wrong size, so there was nothing to do but wait. Ah, but there was something to do: take a hiking trip with my daughter Keely to Penrose Park, and visit Tongue River cave. Both of those adventures were great fun, and it was wonderful to spend time with Keely before her flight to San Francisco and the beginning of her graduate studies in chemistry at UCSF.
Keely is a great outdoor adventurer, and we had a good hike up to our camp spot at Gin Creek (with water so clear it looks like gin, or that the cow punchers that used to camp there always brought gin, who knows). Upon arriving at the camp site, about five miles and a couple thousand feet in elevation from Story, we decided to hike another five miles with minimal packs to Penrose Park, a high alpine meadow about three miles long and one mile wide, with spectacular views of Penrose Peak, Black Tooth, and Cloud Peak toward the west. On our way up Long Draw, we saw a herd of elk, which ran up the draw beside us for perhaps half a mile. We even got to see a calf nursing from its mother! At Penrose Park, the skies were alternately sunny and cloudy, with afternoon thundershowers brewing. We stayed maybe a half hour, taking panoramas with our phone cameras, and headed back just as the rain started to sweep across the park. Luckily, there wasn't any close lightning, and we both had our rain gear, so we were fine walking back. The biggest challenge for me was to keep my legs from cramping, which required me to keep moving.
Upon returning from our camping trip, we stopped at my sister Shirley's house for a wonderful afternoon meal and an evening of conversation. About a week later Keely suggested we visit Tongue River cave, having only seen the beginning part years before when she and Jason, my nephew Tom Pearce, and I made a spur of the moment excursion there. That time we ran out of time, since Jason had a music lesson in town to attend, and we didn't have proper lights or protective clothing anyway. This time we were better prepared, with coveralls, gloves, hard hats, and helmet lights. It also required a permit, which Keely procured online. We drove my truck to the canyon and began our hike into the cave at around 1 PM, exploring the nearly one mile underground route down into the Rain Room, the Bat Crawl, the Mouse Hole (a tiny squeeze where the wind blows past you), the Subway Tunnel, the Corkscrew (a 3/4 twist that takes you down into the Boulder Room) and all the way back to the underground river and the Falls. By the time we got back out it was early evening. We spent a good five hours in there, with a few 5 to 10 minute breaks for utter silence and darkness. The rest of the time we were climbing, crawling, and walking in the 55 degree cave environment.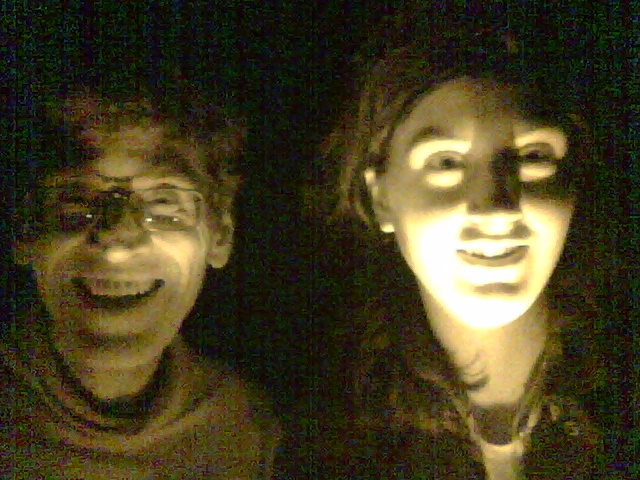 Keely left for San Francisco a few days later, and my truck packed with tools and my telescope took me to Laramie. Check back later for a continuation of my adventures with Janell and her son Adrian, and my good friend Suzanne.