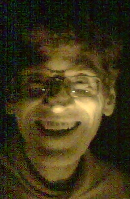 Position:

Webmaster and main contributor
Various locations in Arizona and New Mexico during the winter, and Wyoming during the summer.

Ray is an avid amateur astronomer and likes to collect science data with his telescope system.  He also teaches statistics online for Sheridan College in northern Wyoming.  If you are interested in sharing your experiences with astronomy or statistics, send him a message.